Special Machines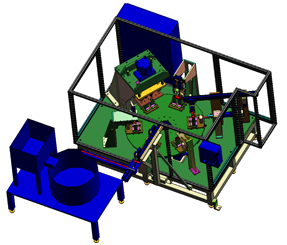 With over thirty years of experience in Special Machine concept, design, building and excellent customer service, STM has the best team available for your automation needs.
We specialize in:
robotic weld cells
robotic material handling systems
function testing machines (including vision systems)
automated assembly machines
rivet machines
hydraulic trim & form presses
heat staking
prototyping
Everything from frame construction to the final PLC program is done at our facility.
Click thumbnails below to enlarge.